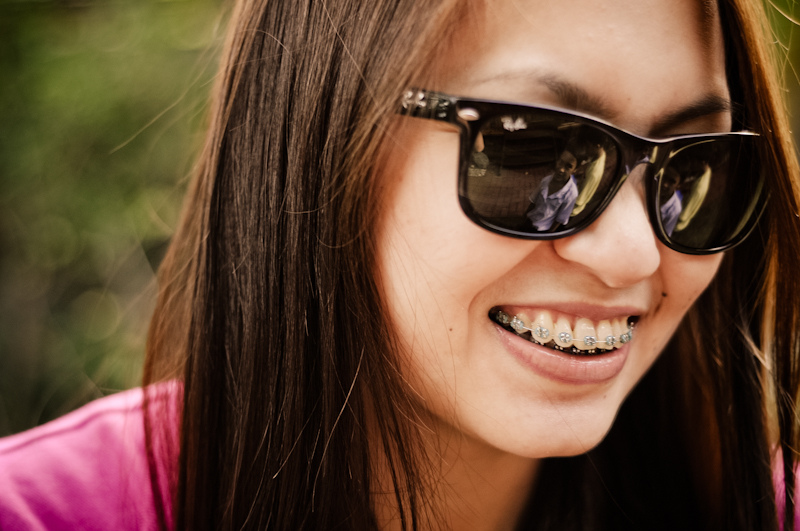 Orthodontics for everyone
Orthodontic and general dentistry in Vancouver (Near Main St. Science World)
A healthy, beautiful smile brings more than just confidence. In fact, straight teeth are healthier teeth – easier to clean and less prone to decay. Correcting misalignments may also help to alleviate other health concerns such as TMJ and sleep apnea. For these reasons more and more patients of all ages are showing interest in the benefits that orthodontics can bring. There are many orthodontic treatments available today that can address a variety of misalignment issues such as overbite, underbite, crossbite and malocclusion.
Braces for kids
It's recommended that children have their first orthodontic appointment by age 7. During childhood and the early teenage years the jaw is still growing, which generally makes for shorter and simpler treatments. In some cases, the child will need to wear "headgear" before braces are affixed. Headgear is a removable appliance that sits in the mouth, fastened around the head with straps. Headgear is worn for a portion of each day to help gently shift the child's jaw.
Braces for adults
Orthodontics aren't just for kids. In fact, it's estimated that one third of today's orthodontic patients are over 18. Treatments typically take longer than those for younger patients, but still yield great results.
Invisalign
The Invisalign system differs from traditional metal bracket braces in that it utilizes a series of clear plastic aligners that can be removed by the patient for eating and cleaning. The comfort and discretion that Invisalign offers appeals to teens and young adults, who may find braces to be cumbersome or aesthetically unappealing. While Invisalign aligners are removable, it is important to wear them for at least 20 hours a day for effective treatment. If you are a parent of a young teen you will want to evaluate whether your child is responsible enough to wear the aligners consistently. If not, fixed braces may be a better option.
When you come in for an assessment, Dr. Wojda will help you decide on the best orthodontic treatment for your budget and lifestyle. Orthodontic treatments usually can be completed in a year to 18 months. After your orthodontic treatment is complete you will need to wear a retainer. Retainers are a custom-molded, removable dental appliance used to 'retain' proper alignment after braces are removed. Retainers are usually worn at night.
If you are thinking about orthodontics for yourself or your child, feel free to contact us to set up an appointment. Emerald Dental is conveniently located near the Main St. Science World skytrain station in Vancouver.