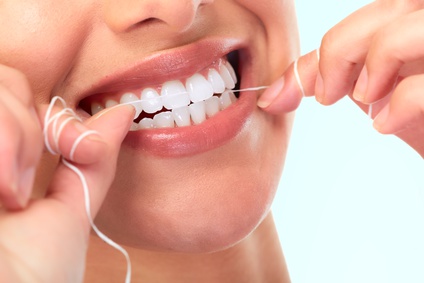 Cosmetic Dentistry at Emerald Dental
Your smile is your best accessory. However, if you have broken, chipped, misaligned or yellowed teeth, you may be hesitant to show off those pearly whites, and may even feel less confident in social situations. Our Vancouver dentist, Dr. Wojda, is skilled at a number of cosmetic dentistry procedures, as well as Botox, Invisalign, and advanced sinus lift. The cosmetic dentistry treatment that is right for you will depend on your situation and your desired outcome. We will work with you to determine the best course of action to help you achieve the smile that you want. With cosmetic dentistry, we may be able to:
Change the size, shape, and alignment of certain teeth.
Fill in unattractive spaces between teeth.
Improve or correct bites.
Lighten or brighten the color of teeth.
Repair decayed, broken, cracked, or chipped teeth.
Replace missing teeth.
Replace old, unattractive dental treatments.
Some cosmetic dentistry options available at Emerald Dental include:
A bridge, or fixed bridge, is a prosthetic dental device used to permanently replace one or more missing teeth. In order to be a candidate for a bridge, a patient must have healthy teeth on both sides of the missing tooth (or teeth) to which the bridge can be affixed to.
Dental implants
A single dental implant is a good option for one missing tooth. Implants work by inserting a tiny titanium screw into the gumline where the tooth root used to be. While the gums heal and bond with the implant, a custom- created prosthetic tooth will be crafted in a lab to later be affixed to the titanium post. Dental implants are designed to look and feel like real teeth
Crowns
A crown is used to restore the appearance and strengthen a broken or otherwise weakened tooth. Crowns are usually necessary after a root canal. Crowns are created in a lab to look and function like a real tooth, and are affixed to the tooth below, which often has to be filed down to accommodate the crowns. Crowns can last for decades if cared for properly and are considered a permanent dental appliance.
Porcelain veneers
Porcelain veneers are made of, as the name suggests, a thin sheet of porcelain which is crafted to resemble a natural tooth. Veneers are bonded to the natural tooth to strengthen and improve the appearance of the tooth.
Teeth whitening
Cosmetic teeth whitening is a non-invasive and cost effective way to enhance your smile if the main issue is dislocation. Everyday activities such as drinking coffee or red wine as well as the normal process of aging can all exacerbate yellowing, giving your teeth a dull and more aged look. Professional in-office whitening treatments are superior to over-the-counter products, such as whitening strips or gels, which often only whiten teeth by a shade or two.
When you come into Emerald Dental, we will make note of the aspects that you would like to change about your smile. Often times cosmetic procedures improve the function of the mouth in addition to just the appearance, so it's worthwhile to come in for a consultation at least. If you would like your smile to look and feel the best it can be, contact us today.